Hey guys,
Hope all of you lovelies are doing great, sorry for the long, long absence.
Things have been all over the place and the incessant rains here in Bombay has only made things worse. But I finally decided to do an outfit post after months..so #uYK the rains, I decided to shoot inside my apartment.
I am wearing this vintage skirt and top i picked up from 10 Ft. Single by Stella Dallas in Brooklyn,NY..and I love these red brogues..Tell me how you all liked this look..
And hoping for the rains to go away so that I can go out and start shooting soon..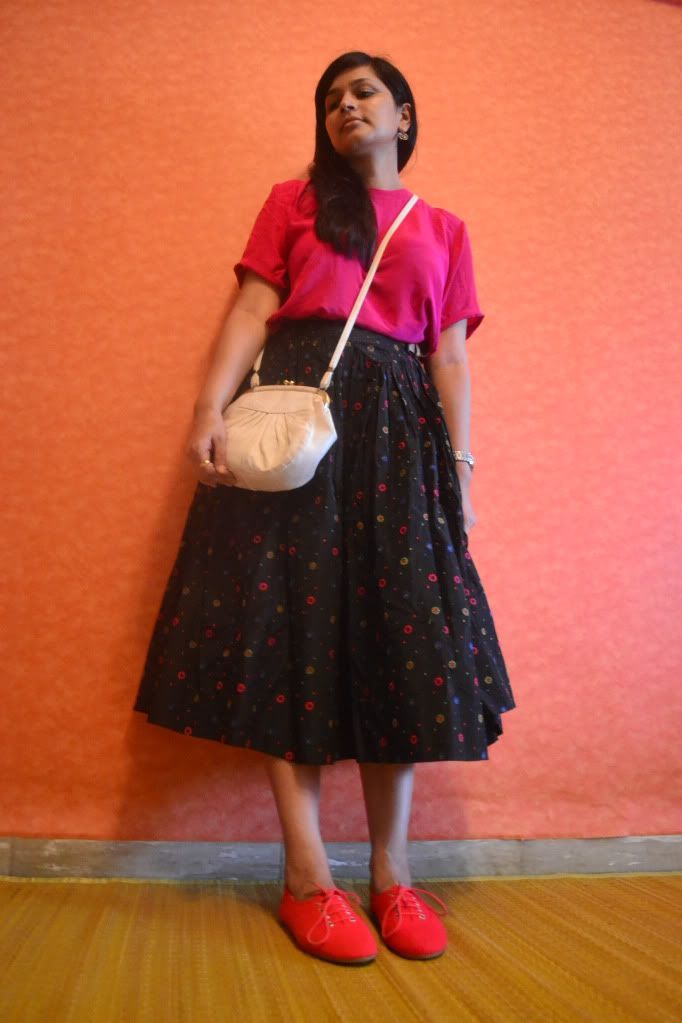 Wearing vintage skirt and top from 10 Ft. Single by Stella Dallas, red brogues from POP, Brooklyn, bag from a Barcelona vintage store.